Excubate Corporate Startups and IoT One enter into a partnership to help companies unlock their digital innovation potential
Cologne/Shanghai Nov. 18th 2019
Excubate Corporate Startups and IoT ONE have entered into an agreement aimed to jointly develop projects and programs that help companies to better recognize and leverage their digital innovation potential, especially in the field of Industrial Internet of Things (IIoT).
Also, both companies will establish mutual presence in the respective markets with IoT One being able to serve clients in Europe through Excubate's local presence and Excubate serving clients in Asia through IoT One.
The two parties will focus on joint management consulting and solution projects aimed at leveraging state-of-the-art digitalization, innovation and IIoT capabilities to improve their clients' strategic and competitive positioning within their respective industries. Among other topics, these projects may include setting the IIoT innovation agenda, building new IIoT-based business models, spinning out innovation teams and startups from corporations, or restructuring organizational setup of the core business.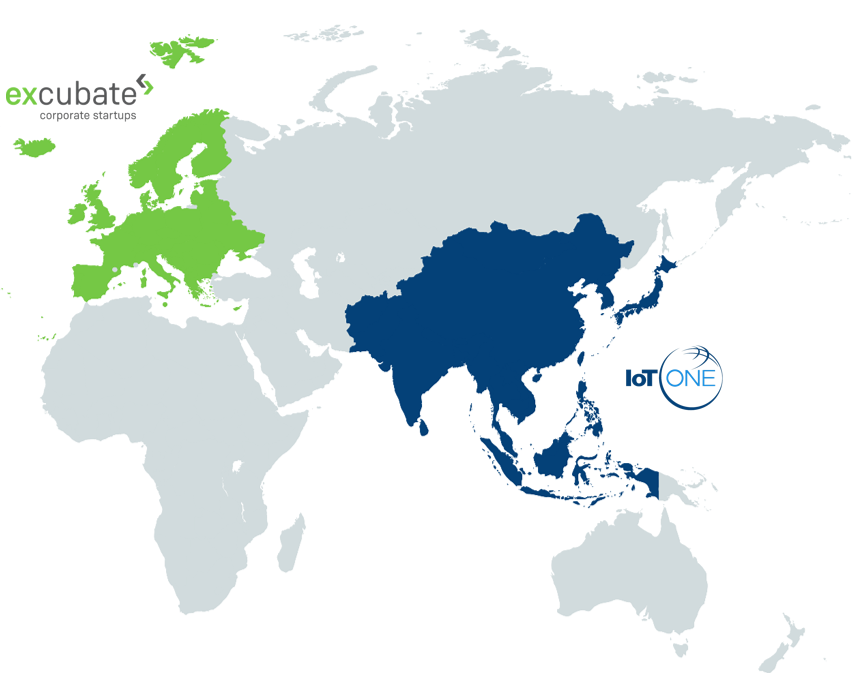 This partnership will create value for clients through a unique combination of Excubate's innovation and business building capability for established industries as well as IoT One's expertise with IIoT-based value delivery, primarily in Asia. Specific service offerings and project types will include, for example, the Corporate Startup Campus: A 12-week program to develop and prototype IIoT business models together with our clients.
Especially clients with international footprints across Europe and Asia will benefit from our mutual ability to serve them internationally.
The agreement is focused on the European and Asian markets and covers all major industry segments, including machine manufacturing, financial services, automotive, healthcare, and energy.
The agreement was signed by Markus Anding, Co-Founder and Managing Director of Excubate Corporate Startups; Tammo Ganders, Co-Founder and Managing Director of Excubate Corporate Startups; Erik Walenza, CEO of IoT ONE and Michael Maeder, Director of IoT ONE.
Excubate is a company focussed on management consulting and company building. Together with our clients we design and shape digital transformation and innovation of business models by combining the best of corporate and start-up approaches. From strategy to implementation, Excubate is the expert partner.
More information at https://www.excubate.de
IoT ONE provides structured insight and advisory to help companies manage the threats and opportunities brought by the Internet of Things. We provide RESEARCH to ENABLE you to BUILD innovative solutions to win in the digital economy. We also provide a Smart Factory for the demonstration of IIoT solutions, and the hosting of Industrial IoT events to drive awareness and facilitate business. Our approach involves 100% focus on IIoT technologies, use cases, and business models. By providing proprietary insight based on bottom-up research and our strong partner ecosystem, we deliver rapid and tangible results that support strategy execution.
More information at https://www.iotone.com/